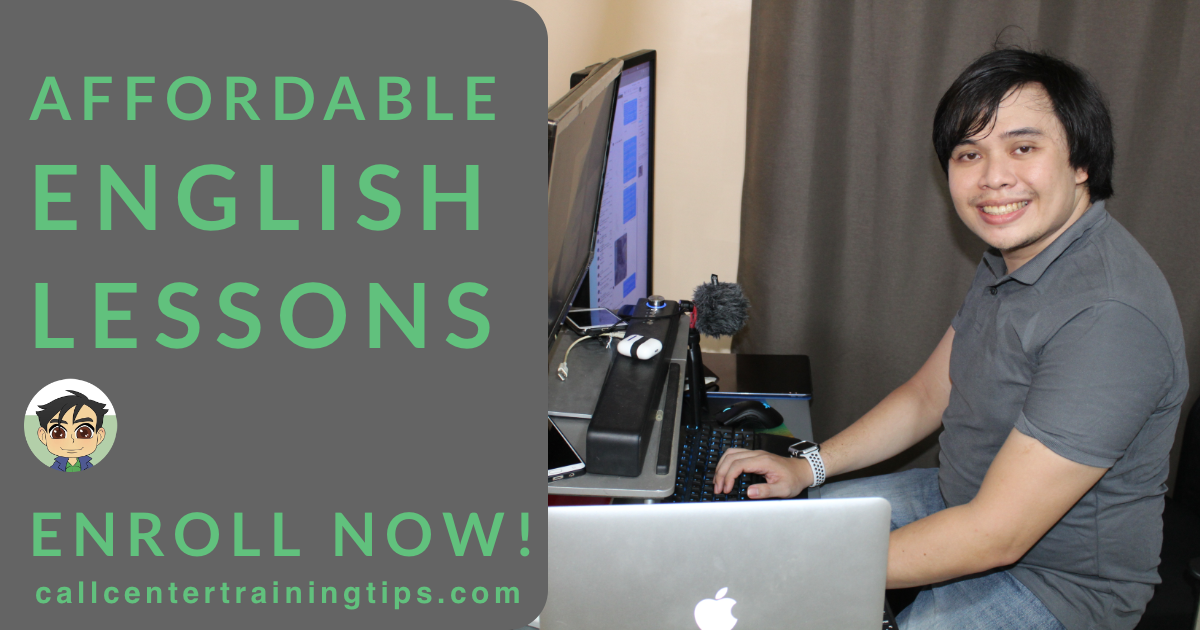 TRAINING SUMMARY:
No more embarrassing situations and awkward conversations!
This training program helps you with grammar, pronunciation, and confidence. You'll be ready for important talks at work or in business
We focus on job interviews, presenting your best qualities, and solving problems.
We cover business skills like sales, customer service, tech support, project management, communication, and training.
I used to be shy, but I grew in my career using good communication. I can teach you to do the same!
I can also help you with:
tools and technology
BPO and call center work
business correspondence like reports and email
project management and planning
interview preparation and career planning
sales and negotiation
online freelancing and work from home opportunities
BENEFITS YOU RECEIVE:
📖 11 communication skills modules
📱 1-to-1 grammar & pronunciation coaching
📚 Easy to understand training materials
💁🏻‍♂️ Beginner-friendly instructions
SOLID STEP-BY-STEP TRAINING PLAN:
Our plan follows a clear path to help you become confident naturally.
✍️ Fix Grammar Problems
🗣️ Fix Pronunciation
😎 Fix low self-confidence
👨‍💼 Professional Communication
ENROLLMENT INFORMATION:
✔️ - Step 1: Pick how many weeks you want.
SAVE MORE with MORE SESSIONS until May 31, 2023
1️ - ₱697. intro or single session.
2️ - ₱1,299 two weeks. SAVE ₱95!
4️ - ₱2,299 four weeks. SAVE ₱489!
6️ - ₱3,299 six weeks. SAVE ₱883!
8️ - ₱3,499 eight weeks. SAVE ₱2,077!
12 - ₱6,499 twelve weeks. SAVE ₱1,864!
✔️ - Step 2: Pay and Send Info
GCash & Maya: 09178952637
Submit reference number, name, and email addresss
✔️ - Step 3: GET STARTED!
Study training materials
Practice writing every day
Join live coaching sessions
Learn faster to earn sooner!
Let me know you are ready to begin by sending a message.
Thanks!
Send a message to ENROLL NOW!!!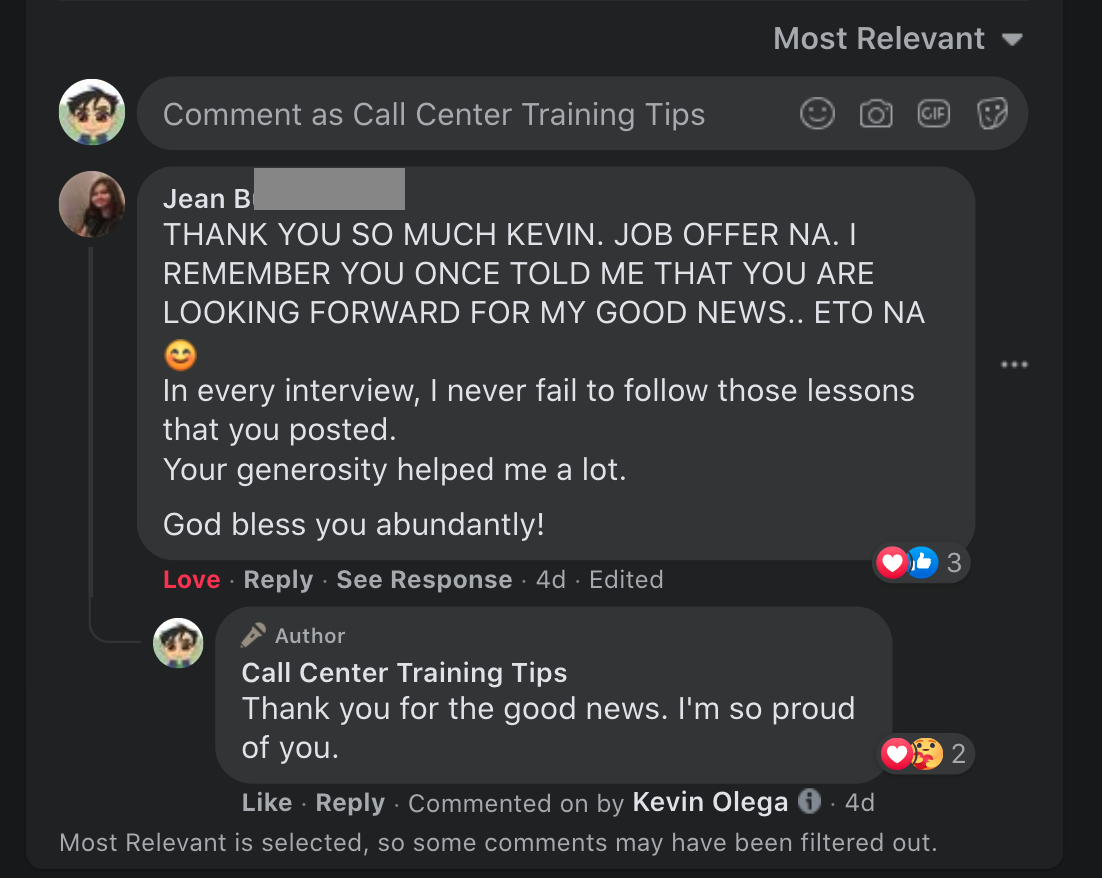 Frequently Asked Questions
Ask and you'll receive, seek and you'll find, knock and doors will open. Tap the question to get answers!
What do I get when I join your program?

When you join our program, you'll get training materials, writing exercises, video guides, and live coaching sessions.

We'll work on your communication skills, fix your grammar and pronunciation, and help you become more confident by the end of the program.
What is the training schedule?

You can do the writing exercises anytime you want. We suggest studying for 30 minutes to an hour daily if you can. But you can work on your modules when you're free.

Right now, we only have weekend coaching sessions.

Saturday Schedule:

4 pm to 5 pm
5 pm to 6 pm
6 pm to 7 pm
7 pm to 8 pm
8 pm to 9 pm
9 pm to 10 pm
10 pm to 11 pm

Sunday Schedule:

4 pm to 5 pm
5 pm to 6 pm
6 pm to 7 pm
7 pm to 8 pm
8 pm to 9 pm
9 pm to 10 pm
10 pm to 11 pm

We understand you might have a different schedule. We're working on more options for students. If you have questions or want a different time, send us a message.
Why do you use writing exercises?

We use writing exercises because they help improve your grammar at your own pace.

It's easier to spot and fix grammar mistakes in writing.

We'll look at your writing, one sentence at a time. You'll read each sentence out loud, and we'll fix your grammar and pronunciation.

I'll teach you ways to make your sentences better and sound more professional.

We suggest setting aside 30-45 minutes each day for writing.
Can I see samples of your sessions?

Sure! Here's a link to sample sessions in video format.
What happens during live online coaching?

During live online coaching, we'll discuss your answers after you submit your first set of writing exercises.

I will help correct your grammar and pronunciation during the session.

I will also answer your questions and assign personalized practice activities to help you improve your weak areas at the end of each coaching session.

Please make yourself available for 20 minutes to an hour once a week for coaching.
Will you guarantee that I'll improve and get hired after I pay?

Improvement and success depend on the student's active participation.

Your lessons involve more than just paying, reading, and watching videos after you enroll.

To sharpen your communication skills, you must participate in the writing exercises and phone coaching.

It's essential to read and follow all the instructions carefully.

For maximum results, I recommend giving your best effort to complete all the written exercises and being punctual for phone coaching sessions.
What is the focus of the modules?

LEVEL 1 Basic Grammar

LEVEL 2 Intermediate Grammar

LEVEL 3 Basic Pronunciation

LEVEL 4 Intermediate Pronunciation

LEVEL 5 Communicating with Confidence 1 Grammar

LEVEL 6 Communicating with Confidence 2 Grammar

LEVEL 7 Professional Communication 1

LEVEL 8 Professional Communication 2

LEVEL 9 Professional Communication 3

LEVEL 10 Professional Communication 4

LEVEL 11 Professional Communication 5

LEVEL 12 Professional Communication 6

Communicating with Confidence: Lessons on how to speak and write confidently. Gain confidence during interviews, client meetings, customer service, sales, email, and even casual conversations.

Professional Communication: Tailored for roles with strict requirements. Ideal for professionals and business owners seeking to enhance their communication skills.
How many sessions do I need?

The number of sessions you need depends on your current skill level, your target skill level, and the time and resources you can dedicate to working on your communication skills.

If you only have grammar and pronunciation issues, we can cover most problems in 4 sessions.

If you need additional help with confidence and professional situations, I'd recommend 6-8 weeks.
Why do I need to pay if I can watch YouTube or read your lessons for free?

While free resources like YouTube and online lessons can be helpful, paying for training offers personalized feedback and guidance.

Communication is complex, and learning it on your own can be challenging. Different situations require different levels of English skills.

For example, call center work in business-to-customer (B2C) and business-to-business (B2B) settings requires different skill levels, as does online freelancing.

Improving your communication skills can lead to better job opportunities and higher pay. It can also help you avoid misunderstandings and lost opportunities in both business and personal relationships.

Training is not a magic ticket that automatically grants you new skills or guarantees a job. Instead, it's a service that provides valuable lessons, guidance, feedback, and correction to help you grow and improve your communication abilities.
Do I need to pay for the session before I start the training?

Yes, you need to pay for the session before you can begin the training. This ensures you have access to all the resources, feedback, and guidance offered in the program.
How much does the training cost?

The cost of training starts at ₱697 for a single session. We offer discounts for multiple sessions, allowing you to save more when you commit to more weeks of training.
What are the benefits of active learning?

👨🏻‍🎓👩🏻‍🎓 Active learning helps you develop professional and confident communication skills for conversations, interviews, client meetings, customer service, sales, and email. It encourages you to participate, engage, and apply the lessons, which leads to better understanding, retention, and application of the skills you learn.
Send a message to INQUIRE NOW!!!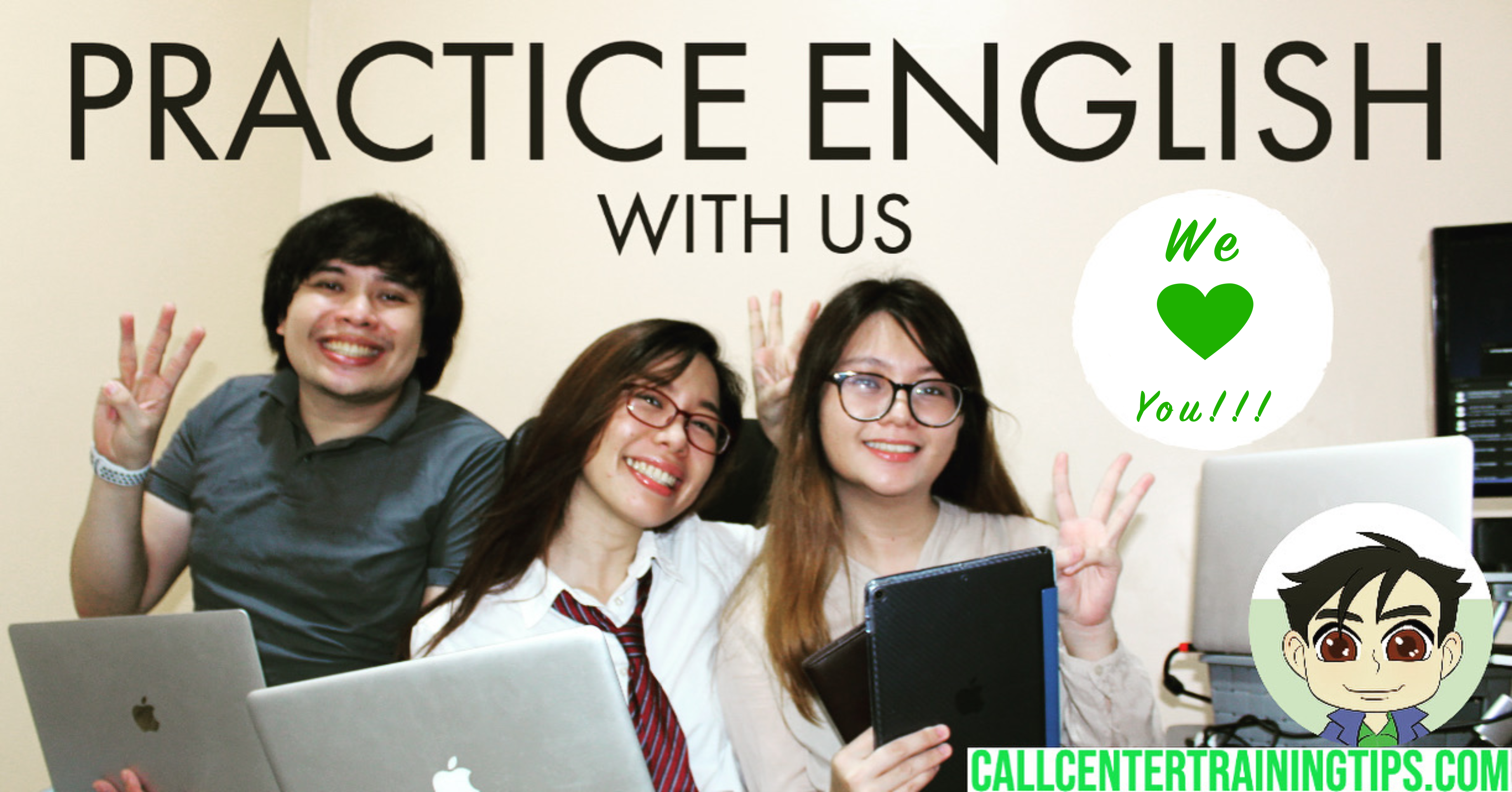 REQUEST MORE INFORMATION
NO BUDGET? NO PROBLEM
If purchasing English lessons is currently out of your budget, don't worry! I have created a free self-study English module that can help you practice expressing yourself effectively.